Harvest Moon Arts & Crafts Festival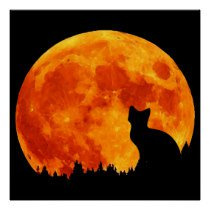 57th Annual Harvest Moon Arts & Crafts Festival September 21st & 22nd 2019
Saturday - 10 a.m. to 6 p.m. Sunday - 10 a.m. to 5 p.m. Admission: $3.00 General, $2.00 Senior Citizens (60+) and 10 & Under Free All Children must be accompanied by an adult. No PETS, bikes, skates, skateboards, etc.




For more information or to request an application please contact Vickie at 304-424-7311 ext 201 or vmarshall@woodrecreation.com
Special Attractions:ExhibitsDemonstrationsLive EntertainmentFoodPat Catan Kids Make-it-Take-itApple ButterWhite Valley Kettle CornParkersburg Art Center PotteryJudy & Jeff Church, Corn GrindingChainsaw Carving


September 21st and 22nd, 2019 will mark our 57th Year celebrating the Harvest Moon Festival! We are excited to consistently bring new and returning craftsmen and artisans to this traditional yearly event. We know Autumn is drawing near when it's Harvest Moon time, therefore are happily known as the "official" kickoff for Fall!With nearly 200 vendors participating, and growing each year, the Harvest Moon Festival is the 2nd longest running festival in the state of West Virginia. We have approximately 6,000 visitors annually in attendance.
Mission StatementTo bring a quality juried craft show to our community, and to provide a wide variety of handcrafted products for browsing/purchasing.




Harvest Moon Festival is the largest fundraiser for Wood County Recreation Commission. All proceeds are used to fund various youth programs throughout the year for our community and surrounding areas.
Photos of past exhibitors and ribbon winners.

Past Ribbon Winners

We always have a great time at Harvest Moon -- the exhibitors are talented, the food is good, the fun is great, and we raise funds to continue youth programming.

2013 Ribbon Winners

2013 Best of Show


Matt Geary, Geary's Custom Creations

2013 Best Demonstration


Karen Easton, Gravely Cravings

2013 Best Booth Display


Mary Ferguson, Pine Pitch Primitives

2013 Best New Exhibitor


Harley & Deanna, Foxworthy's Ewetopia

2013 People's Choice


The Basket Ladies

2013 Taster's Choice


Sunny Hollow Farms